18th December 2021
The old corner shops and pubs of  Bishophill and Skeldergate
Susan Major
Friday 28 January 2022    7.30 pm on Zoom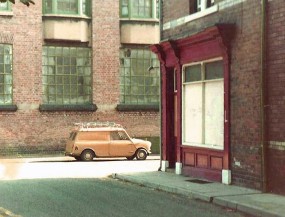 In our first talk of 2022, Susan Major will be highlighting the group's researches into the old
 corner 

shops

 

and pubs of

 

Bishophill. 
Former bookie's shop on the corner of Smales St
The
 

Bishophill

 

Corner

 

Shops

 

project has been supported by the Council's Micklegate Ward Fund, with the aim of encouraging older people, who might have been excluded socially by pandemic restrictions, to come out and talk about their memories.
Over the last 150 years there have been many
 

corner

 

shops

 

and pubs in

 

Bishophill

 

and along Skeldergate, almost all gone now. Volunteers are investigating how these changed over time, using historical resources to explore trade directories, photos, maps, the census and old newspapers. They're also keen to attract people with memories and photos.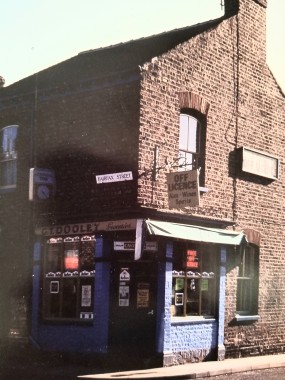 Fish and chip shop in Victor St
Dooley's in Fairfax St
Peter Stanhope recalled that "on the left side of Buckingham St there was a shop front in which a tailor used to sit cross-legged in the window doing his stitching." He also told us about the barber, George Hall, in Skeldergate. "He was quite a character. He had a large notice in his window which said 'Absence makes the hair grow longer', but he also had another notice in the window, which was a card placed on top of a whole bowl of false teeth, which invited you to come in and try for size."
Many older people remember learning to dance at Mary Mac's Dance School at St Mary's Church Hall in
 

Bishophill

, and meeting future partners. 
Follow this link to find out how to join this talk, which will be on Zoom