20th February 2019
Celebrating 54 years on Bishy Road
Clements Hall Local History Group joined with the Bishopthorpe Road Traders Association yesterday, in celebrating the retirement of Robin and Glynis Wetherill from their shop, Bishopgate Antiques. It will be a sad loss to the street, as the window has always been full of antique and reproduction pieces, an attraction for such a long time.

Robin has been trading on the street since 1965, initially at the Bargain Centre at no 4. So it was significant that the Angel on the Green kindly provided one of their rooms for the gathering, as the room was formerly the shop at no 4. The Bargain Centre later moved to no 2 on the corner, later to be Cycle Heaven and now part of the Angel on the Green. It was in 1975 that Robin opened up the antique shop on the opposite corner of Darnborough St, following the closure of Garnett's corn and seed merchants, who had been there for sixty years (there's still a rail for horses outside). So Robin has been the longest serving trader on the street.

Johnny Hayes spoke about what was happening in the world in 1965 when Robin first started on Bishopthorpe Road. Susan Major described the history of the shop on the corner since the 1860s, and went on to talk about some of Robin's stories, and memories from customers.  Frankie Hayes presented Glynis with a bouquet from local florist Debbie Barnes and Susan Major presented Robin and Glynis with a framed map of Clementhorpe, from 1864, following a collection from the local traders and the history group.
Robin and Glynis expect to be closing the shop next month.
For more information about this shop and others, see our book Bishy Road: a York shopping street in time, available from local shops and booksellers.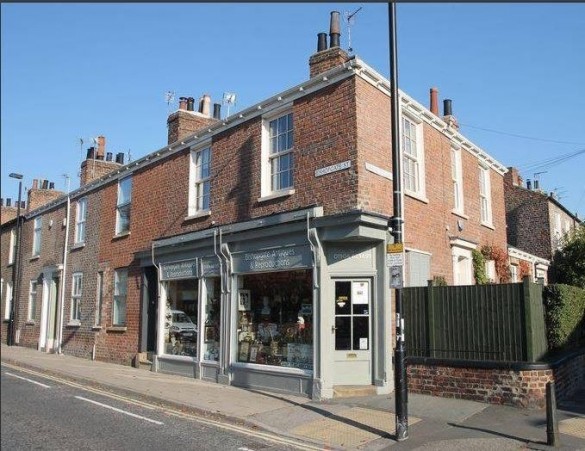 Bishopgate Antiques today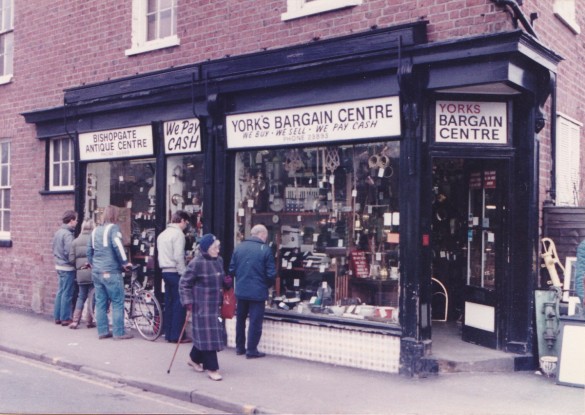 Bishopgate Antiques and Bargain Centre in 1984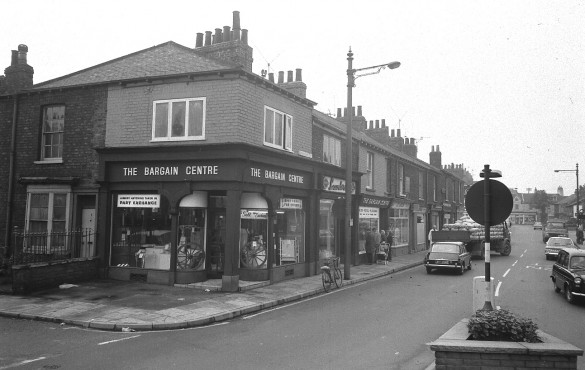 Bargain Centre in 1960s, at no 2 on the corner and also at no 4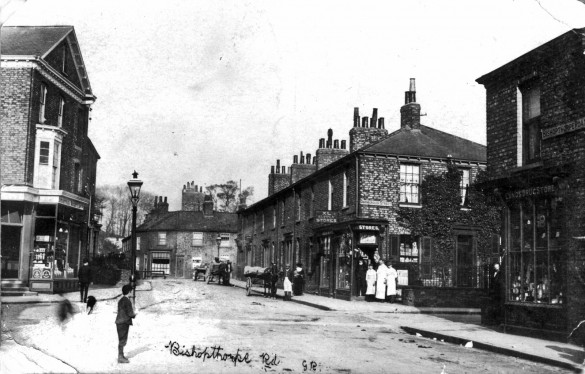 Corner of Darnborough Street around 1900, with XL Supply Stores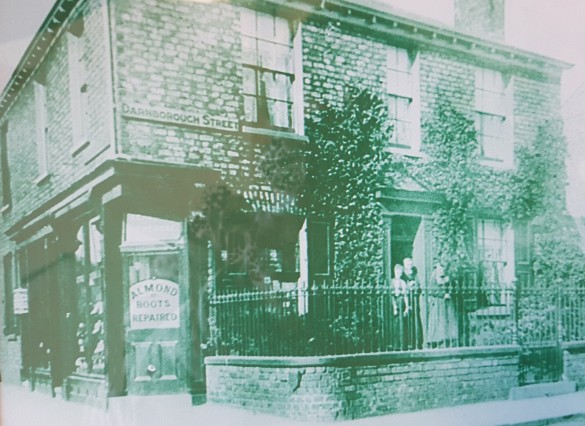 Corner of Darnborough Street around 1895, with Almond Boot Repairer