Conserved and renovated in 2010, Clements Hall has been transformed into a well furnished and equipped building that offers a range of activities and spaces for everyone. Clements Hall Trust runs the hall on behalf of its members and the local community. For more information see here.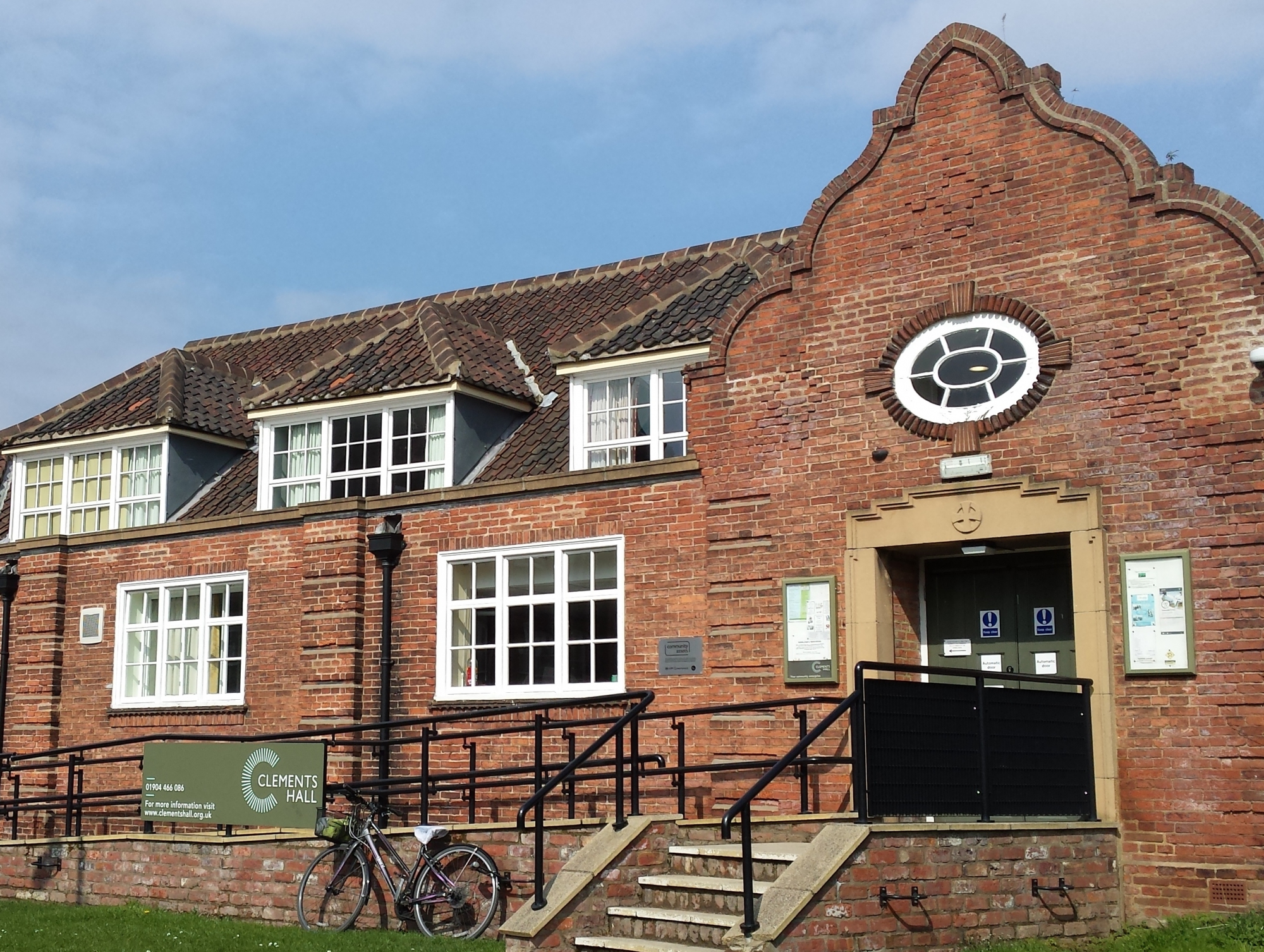 About us
Our history group was founded in 2013, following a series of local history events at Clements Hall in York. We're a group of people with wide-ranging interests in the local history of our neighbourhood - the Scarcroft, Clementhorpe, South Bank and Bishophill areas of York (see map).
Since 2013 we've staged exhibitions at Clements Hall, street parties, York Explore, York Cemetery Chapel, Rowntree Park and the Winning Post pub.
In 2016 we started our annual programme of talks and walks, performances and occasional workshops.
In 2021 we merged with Bishophill History Group. Follow this link to find out more.
We meet at Clements Hall, near Scarcroft School in York. All are welcome to join us, we're keen to attract new members.
Stall at Bishy Road Street Party