05th September 2017
End of an era
Sadly we say goodbye this month to Caroline Lewis, who has run the independent delicatessen, The Good Food Shop, on Bishy Road for thirteen years, with many locally sourced, tasty food products.
Over the last 120 years the shop has housed a number of trades. It was a drapers for a long time, Thorolds, in the 1920s and 1930s, and at one point Mrs Thorold was also an agent for Foyle's circulating library.
The shop was Quarrier's sweet shop in the 1950s and 1960s, until Sheila and Geoff Oglesby bought it and ran it, still as a sweet shop. Tony Parkin who lived next door told us that this shop was only half the size but Geoff Oglesby, who was a butcher from Dringhouses, was able to add newspapers, when a 'licence' became available as another shop had closed down, and the back wall of the shop was knocked through to double the size. The newsagents became Kaye's in the mid 1980s, latterly known as Maynews.
However early records identify it as a grocers back in 1891, George Todd, and so the current business reflects historic foundations.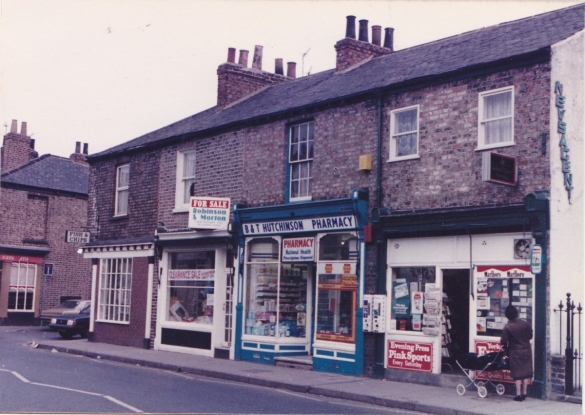 Caroline's shop was previously on Scarcroft Road, on the corner of Nunmill Street. She had opened there in 1987, in premises which were formerly Gordon and Jane David, greengrocers, who are still in Shambles Market today.
Caroline has a keen interest in singing and in local affairs, and has been a key player in the Bishopthorpe Road Traders Association. She is still however recovering from a bike accident three years ago, and has decided to hand over the business to new owner Carol Costello, but will be involved for some time.