03rd March 2021
Inspiring new merger with Bishophill

The Fleet of Bedford Lorries of The Yorkshire Farmers, Ltd, Agricultural Merchants, York, Skeldergate, Agents for Thorley Cakes (The Card Index)
We're really excited to announce that following discussions over the last few months, we've agreed to merge with Bishophill History Group, expanding our area to include Bishophill. We will still be Clements Hall Local History Group, but we can share our mutual interests.
Bishophill is an area of York with a vast wealth of history, dating back to Roman times. Indeed it might be regarded as an area reflecting some of the most distinctive historical layers in the country. 
We are including the area inside the city walls, west of the River Ouse, covering the area north of Micklegate, as well as the more traditional area known as Bishophill. So this area of interest will be bounded by the river to the east and the City Walls, from Baile Hill to Wellington Row.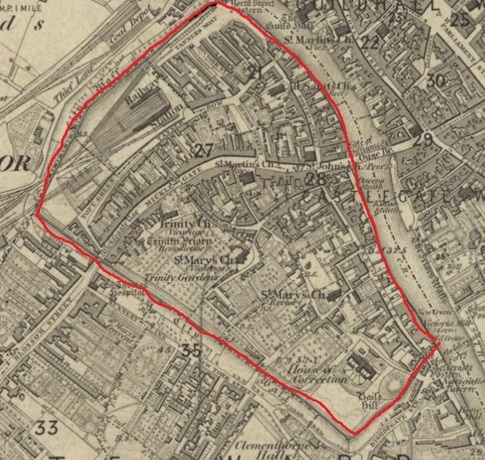 OS map of York 1852 (National Library of Scotland)
Bishophill History Group has already explored a number of varied themes, for example Roman Bishophill, T. Cooke's Instruments and the Buckingham Works, and Richard Chicken, the model for Dickens' Micawber character. The group also arranged a ceremony to remember Private George Ellison, born in Skeldergate, who was the last British soldier killed in the First World War.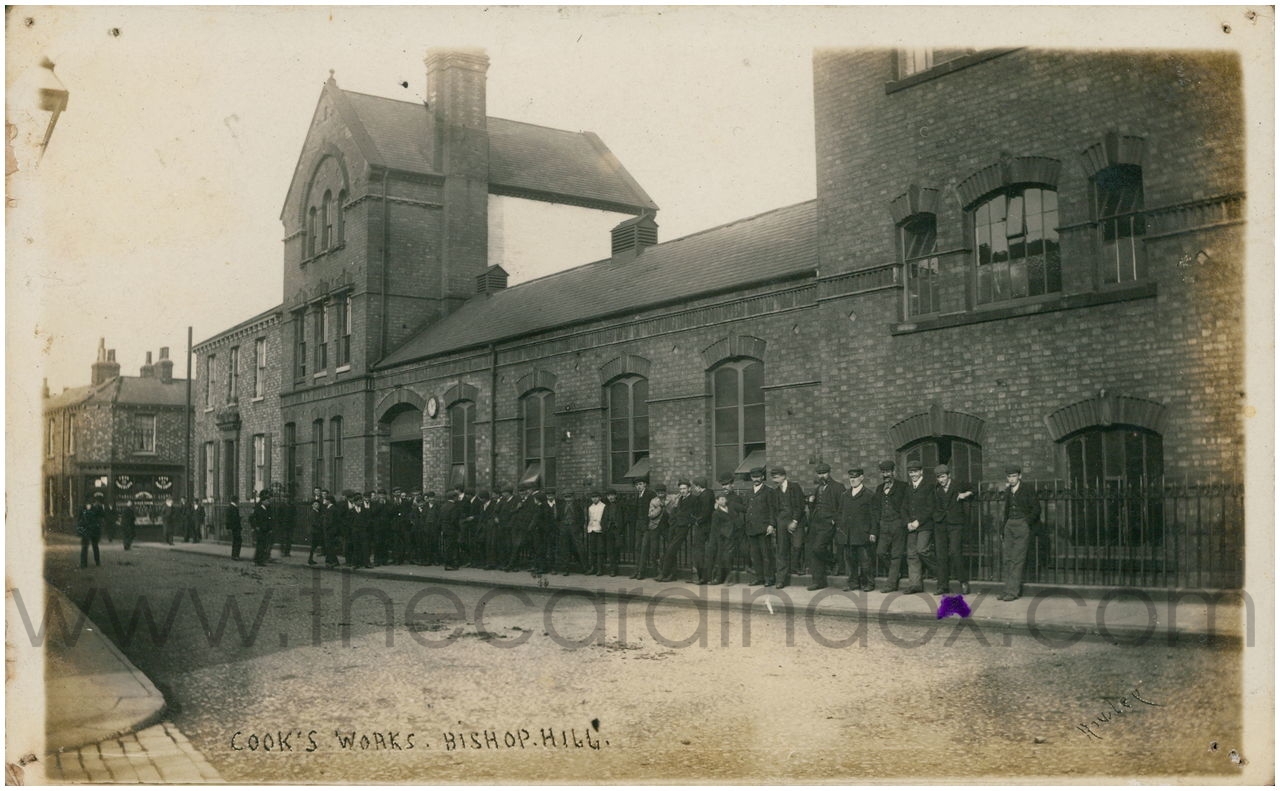 Cooke's Buckingham Works, Bishophill (The Card Index)

Old Skeldergate (The Card Index)
We've been busy drawing up notes on the historic periods and themes of interest about Bishophill (also including the area west of Micklegate, inside the city walls). These topics are many and varied, from pubs and coaching inns, architecture, railways, public health and cholera, prostitution, to old schools and almshouses, shops, bridges, steamships, riverside warehouses and mills. If you follow this link you will see our notes, and we hope this will inspire you to find out more.
If you have an interest in any particular aspect of Bishophill's history, do let us know. You can email us at clemhallhistory@gmail.com. There are various ways in which we can work together to dig deeper. We would also welcome any suggestions for talks about Bishophill history which you might like to suggest.