21st October 2015
It's Back to the Future Day for Bishy Road
It's Back to the Future Day today, celebrating the day which Michael J Fox's Marty McFly and Christopher Lloyd's Doc Brown travelled to, in Back to the Future 2 in 1989. So we thought we'd use Rob Stay's fascinating photos of Bishy Road in the mid- 1980s to see how we've changed:

Costcutter corner seen from Pextons, which was also there in the 1980s
Not a lot has changed here, although the long-standing bakers is now Evolve hairdressers, and the newsagents is of course the Good Food Shop deli.

The Pig and Pastry was a Post Office for many years and Leeming & Salisbury outfitters is now Trinacria

Robin was here at the antique shop in 1984, the longest running trader in the street, here since 1975.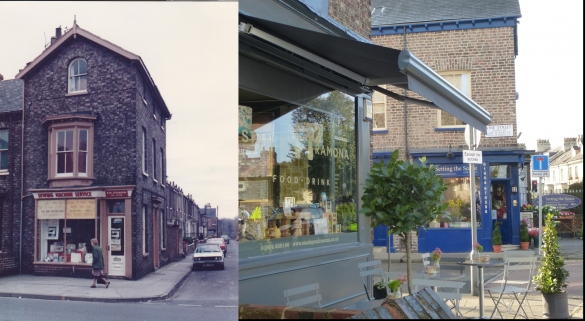 This used to be a Sewing Machine repair shop, now Stanley and Ramona coffee shop – how times change!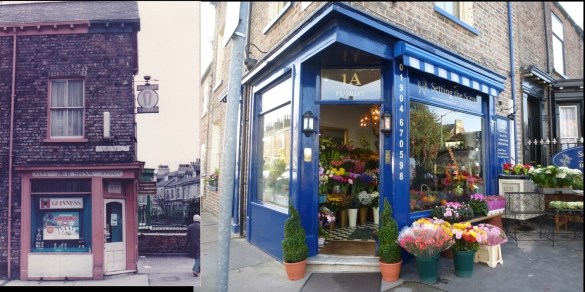 Shaw's off licence was on the corner of Vine St where the Setting the Scene shop now provides a very decorative show of flowers.