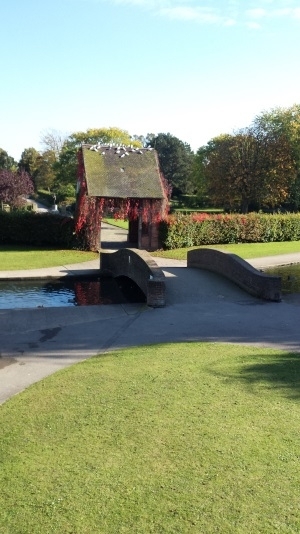 We still have a few places for our next event, which is on Friday evening 7 July 2017: A Walk in Rowntree Park, with Alison Sinclair.
Booking is essential for this walk because of limited numbers. To book a place please contact Clements Hall on 01904 466086 or email enquiries@clementshall.org.uk. 
You can become a member of the History Group for a small sum of £5 for the year, which gives you reduced entry (£1) to talks and walks. Non-members are also very welcome, at a cost of £3.
Alison will be walking right round the Park, looking at the way it was laid out when it was first thought of by Joseph Rowntree.  She will show how its purpose has been recorded and think about what facilities were thought appropriate at the time it was originally provided. You will see the changes that have occurred over the ensuing years to reflect nearly a century of social change.  At the end of the walk you will see how the millennium was commemorated and consider what the future holds for this park, which is so special to the people of York.
Please meet at 7.30pm at the Richardson Street entrance to the Park.