07th November 2016
Richard Chicken of York, a model for Micawber?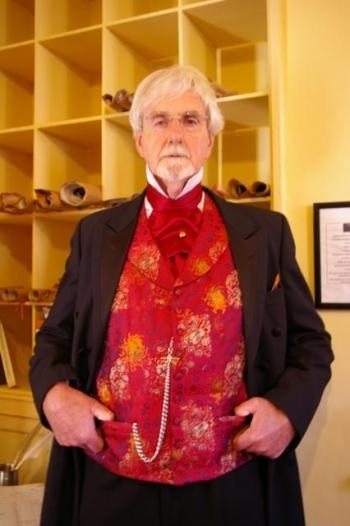 We are delighted to announce that Brian Oxberry and his colleagues from the Charles Dickens (Malton) Society will be presenting 'A Dickensian Performance: Richard Chicken of York, the real Wilkins Macawber', at Clements Hall on Friday 25 November 2016.
The evening is the last event of our Local History Group talks programme for 2016.
Brian said "Dickens often used an amalgam of real people to create his characters.   It is believed his own father, John Dickens, was the inspiration for Wilkins Micawber, the delightful debtor in David Copperfield. However, at the time Dickens was processing initial ideas for the story, his brother Alfred Dickens, a railway engineer, probably told him about a colleague in his office in York, Richard Chicken. I've written this play in an attempt to create the discussions the two brothers might have had about Richard Chicken.  Maybe Richard Chicken was the real Wilkins Micawber."
Richard Chicken was a resident of Bishophill in York, with connections to 29 Micklegate and Victor Street, and also Swan Street in Clementhorpe. His grave is in York Cemetery.
The event starts at 7.30 pm and includes sherry and mince pies, pay at the door (members £1 and non-members £3, to include refreshments).
There are a small number of free parking spaces near Clements Hall. It is also easily accessible by buses stopping in Blossom Street (walk along Moss Street opposite the Reel Cinema).
For further information contact Clements Hall on 01904 466086 or email enquiries@clementshall.org.uk.