18th April 2016
Robinsons: a warm welcome to our latest cafe
This week we welcome Robinsons, a new cafe just opened on Bishy Road, taking over the premises vacated by the popular Puddin' and Pie.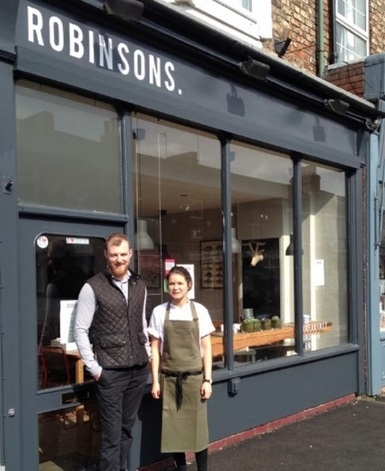 Robinsons has been founded by award-winning young chef Rebecca Toppin and her partner, Will Pearce (the name is from his family). They both have a wealth of experience in catering in a number of top restaurants, and are keen to use local produce to produce simple, tasty food.
This building has housed a cafe since the 1990's. It appears to have been a private residence until the late 1930's, when Percy Lord Nutt was trading here as Cox of Northampton, expert boot repairers, until around 1951. Percy Nutt also ran the famous Cox's leather shop in the Shambles, which has sadly now closed down. Cox's was established nationally in 1921 by William Cox, trading as Cox of Northampton, and until the 1960's the company specialized in shoe and leather repairs. Percy Nutt was George Cox's nephew and became Master of the Guild of shoemakers in York, the Company of Cordwainers, in 1977/8 and 1978/9. He is commemorated in a window at Bedern Hall.
Between 1955 and 1965 the premises here at no 7 was a jewellers, Geoffrey France. By the 1970s it was Morleys, fishing tackle dealer, and remained so during the 1980's, selling a range of militaria and second hand equipment.
Right: Our latest cafe, Robinsons (York Press)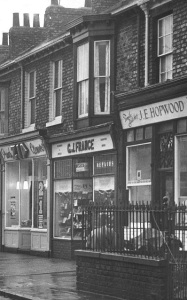 Geoffrey France jeweller (from York Press archive)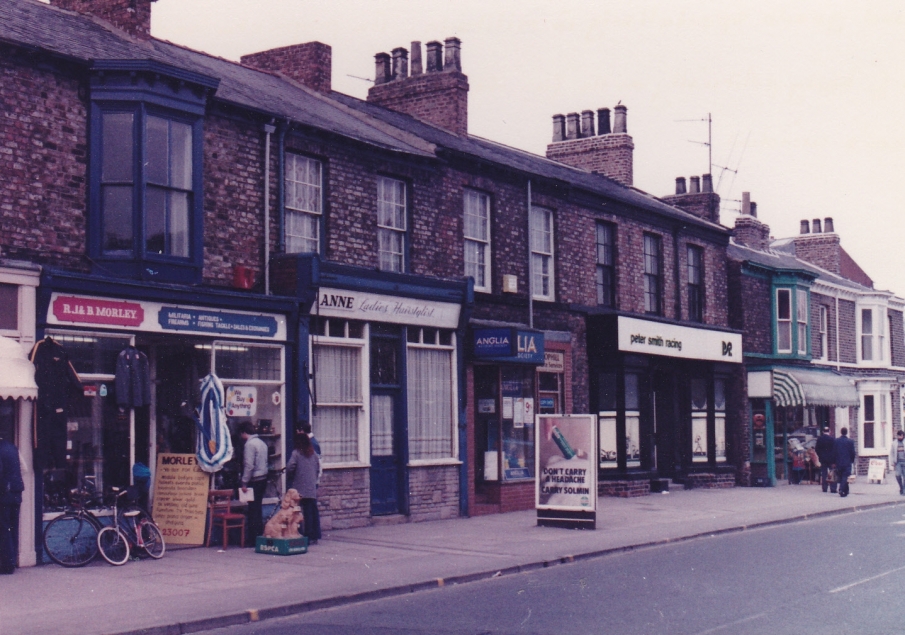 Morleys at no 7 in 1984 (Rob Stay)
From the mid 1990's until around 2010 it was the Hot Pot Cafe, operated by John Roberts, and then briefly Chubbies. More recently it was OB's Diner, which closed in 2013. It then became Puddin' and Pie which closed in 2016.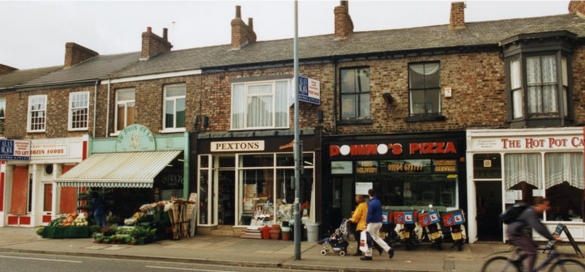 The Hot Pot Cafe 1998 (Rob Stay)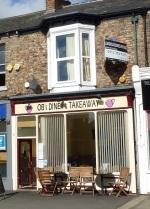 OBs diner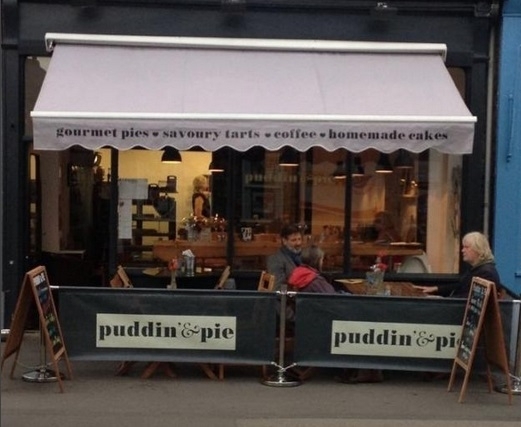 Puddin' and Pie (York Press)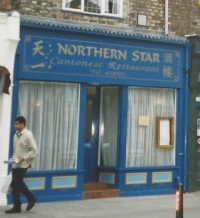 Bishy Road has had a number of other cafes and restaurants in its history of course. The prize for one of the earliest must go to no 16 (now Evolve Hairdressing), which was called the Dainty Cafe from 1923-1935, run by Alfred Hawkshaw. In the late 1990's there was a Chinese restaurant, the Northern Star at no 21 (now Rice Style). Some of you might remember at no 23 (now Frankie and Johnny's) a place called Rumours Restaurant in the 1980's. This later became Ristorante Casa Alberto in the 1980's and 1990s, rather surprisingly a French restaurant.