04th September 2016
'That Vile Train': Ambulance Trains in World War 1: Alison Kay (National Railway Museum)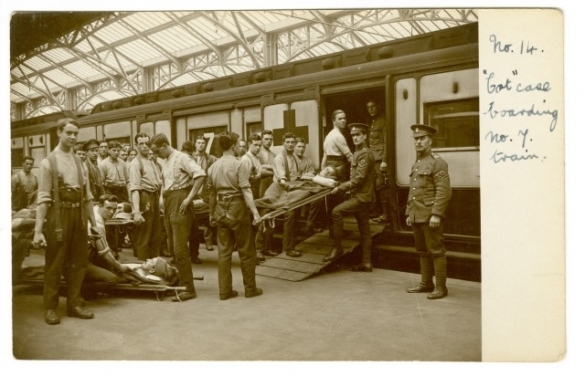 Image of ambulance train courtesy of the Willis family and the National Railway Museum
Our next meeting is on Friday 30 September 2016 at 7.30 pm, when Alison Kay, archivist at the National Railway Museum, will be uncovering the history of First World War ambulance trains and the millions of people who travelled on them. This talk is part of our special programme reflecting our own WW1 project on how the war affected our area (supported by the Heritage Lottery Fund).
Alison will be highlighting some of the fascinating stories discovered by the NRM during three years of painstaking research into their Ambulance Trains exhibition. You can learn about ambulance train travel from the real words of the people who experienced them and hear stories about local people who lived in our neighbourhood.
The talk, which takes place at Clements Hall in Nunthorpe Road, will be preceded by the first AGM of the History Group.
All are welcome. You can become a member of the History Group for a small sum of £5 for 2016, which gives you reduced entry (£1) to talks. Non members are also welcome, at a cost of £3 on the door.
There are a small number of free parking spaces near Clements Hall. It is also easily accessible by buses stopping in Blossom Street (walk along Moss Street opposite the Reel Cinema). If you have any queries please contact us via Clements Hall on 01904 466086 or email enquiries@clementshall.org.uk.