03rd October 2017
Two events coming up soon
Next month we have two events coming up. On Friday 17th November we're welcoming writer and historian Jill Liddington, who will be talking about local suffragettes, in advance of the Vote 100 celebrations next year. Please note this is a change from previous publicity, and will start at the earlier time of 7pm.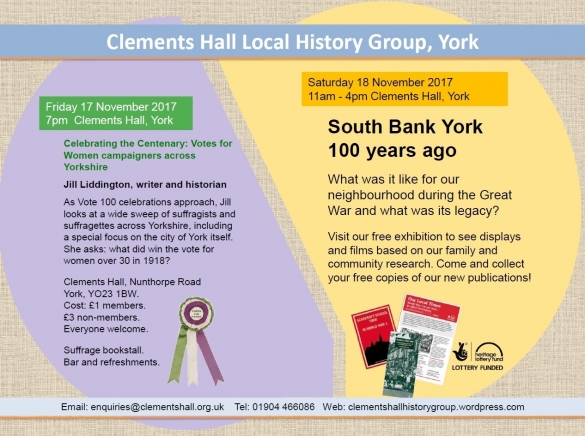 The following day, Saturday 18th November, we're celebrating all the work carried out for our two year Heritage Lottery Funded WW1 project, which ends in December. To mark this we're staging an exhibition at Clements Hall from 11am – 4 pm, with displays, performances and films. We're very pleased to present three new publications based on our researches: a newspaper of local stories, a map booklet on local places of WW1 interest and a booklet on the impact of the war on Scarcroft School. Do come along and collect your free copies of these. We'll also be launching our latest film about local conscientious objectors.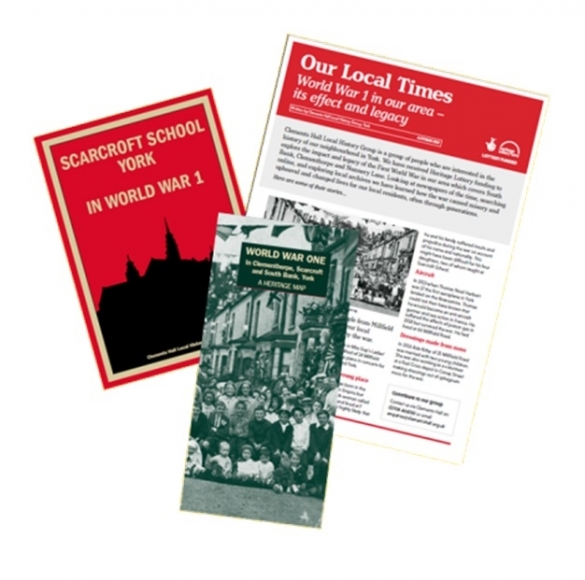 There are a small number of free parking spaces near Clements Hall. It is also easily accessible by buses stopping in Blossom Street (walk along Moss Street opposite the Reel Cinema). Also York train station is a ten minute walk away. If you have any queries please contact us via Clements Hall on 01904 466086 or email enquiries@clementshall.org.uk.